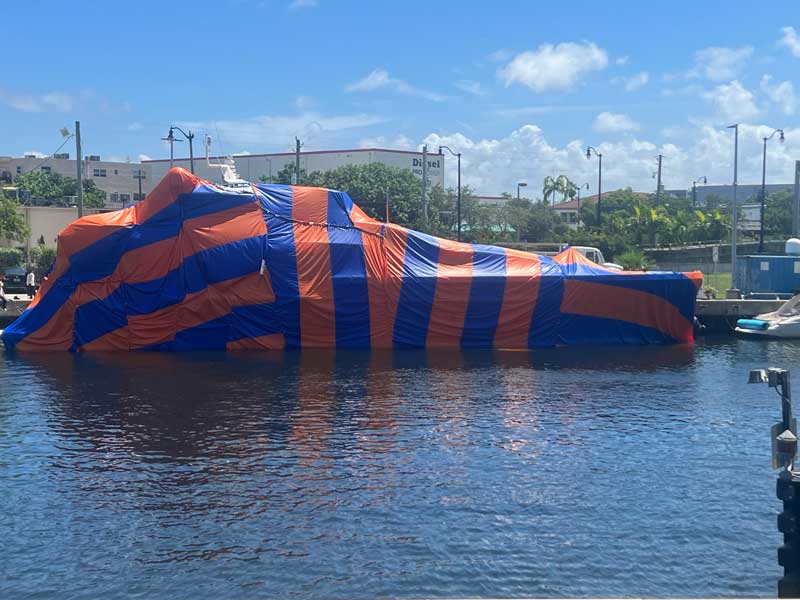 Drywood Termites in Miami, FL can be silent yet devastating invaders of your property. Termites are inconspicuous property invaders, and Drywood termites are no exception. Unlike their underground counterpart, Drywood termites start colonies right in your wooden structures, causing damage that can be catastrophic.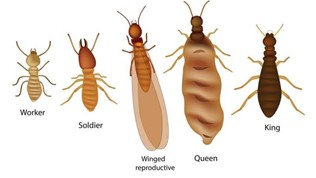 Spotting Drywood Termites in Miami, FL can be difficult, as their appearances change depending on their maturity. Most property owners first encounter dry wood termites during the summer as they swarm (in their winged reproductive stage) and often confuse them with flying ants. Other times people can see droppings coming from infested wood.
Drywood termites cause billions of dollars in damage per year in the U.S. At AL-FLEX, we combine expertise with technology to deliver the most comprehensive termite services in Florida and protect your most important asset which is YOUR PROPERTY.
At AL-FLEX, we specialize in Drywood Termite control in Miami, FL. We recognize the unique challenges these pests present and tailor our services to address them effectively. Our comprehensive suite of services includes customized treatments, and proactive measures designed to meet your property's distinct needs.
Complete Eradication: Our mission is to eliminate Drywood Termites in Miami, FL from your property.
Safety Assurance: We prioritize the safety of your family, pets, and belongings during fumigation, adhering to stringent safety protocols.
Fumigation Monitoring: Continuous monitoring ensures gas concentrations remain within safe levels throughout the Drywood Termite control process.
Preventative Measures: We go beyond fumigation by implementing strategies to prevent future infestations, including structural enhancements, wood treatments, and a lifetime guarantee.
100% MONEY-BACK GUARANTEE ALONG WITH A LIFETIME GUARANTEE RENEWAL
At AL-FLEX, we don't subcontract any of our work. Our clients can have peace of mind knowing that when they call us, one of our licensed fumigators will do the work and our company is completely accountable. All single-family home tent fumigations are backed by our 100% money-back guarantee and our code of ethics .
In addition to our Money Back Guarantee, AL-FLEX offers a LIFETIME guarantee renewal. Most companies in the industry offer a guarantee you can't renew after 4 years, which gets close to when termites might resurface again in the property. AL-FLEX prioritizes providing above-average services so we can continue serving you for many more years and not just up until you need us again the most.
Don't let Drywood Termites in Miami, FL jeopardize your property. Act swiftly by contacting AL-FLEX for a FREE ESTIMATE and a personalized treatment plan aimed at thoroughly eradicating any infestation.
Secure your investment—schedule your appointment with us today!
Are You Looking for Fast, Honest and
Reliable Pest Control Services?
Ask About Our 100% Money Back Guarantee!
CONTACT US
CONSUMER ADVISORY!!!!
Beware of tent fumigation subcontracting.
Inquire whether the company itself will perform the work or if it will be outsourced.
It's important to note that the great majority of South Florida companies, including numerous national entities, subcontract their tent fumigation task to whole sellers.
Primarily the subcontractor is the company responsible for the guarantee.
The underlying strategy is to secure the lowest bid for subcontracts and subsequently charge customers a higher rate, thereby generating profit.
Enhance your consumer experience by directly hiring the company that will perform the work.
At AL-FLEX we never subcontract our work and always put the consumers interests first:
Opt for a reliable option that exclusively conducts all aspects of the tent fumigation without subcontracting, this is why AL-FLEX offers a 100% money back guarantee.
Your home's security and your family's well-being will aways be under the direct supervision of our certified fumigators.
Only by selecting a service provider that avoids subcontracting can you maintain complete quality control over your tent fumigation process.
WHAT OUR CUSTOMERS ARE SAYING ABOUT US:
This company is the best! Great products, great team, always remind me 1 day before coming. Always communicative to see what how they can serve my needs the best way. Great pricing, thank you Al-flex.
Thank you Al-flex for your amazing services! I am very happy with the job done for termites in my home and cockroaches, your office staff was very helpful and my sales person was very professional and made me feel comfortable.
I highly recommend Al-Exterminators. I had small ants in the kitchen, breakfast area and my sons room and all ants were gone by the evening. It's been 2 weeks and no ants has shown up in the house. Our exterminator, Domingo, was a great help. Domingo not only inspected inside but also inspected outside. Thank you Al-Flex!
Any time I need al-flex to come to my house they are there on time and do a great job. Nia always makes sure my concerns are addressed will definitely being using again if needed thank you Al-flex.
Vanessa is the best so nice and friendly. I had a bad day ,but she made it better. They need to hire more people with her attitude and attention for clients.
I cannot express how grateful I am for the incredible service provided by AL-Flex Exterminators. From the moment I made contact with Adrian, their salesperson, I knew that I was in good hands. Adrian went above and beyond to educate me.
They are professional punctual and they take care of any inquiry you may have. Valerie was the best. She helped me and answered all my questions throughly. I definitely recommend them!
Excellent service and very professionals, totally recommended! Thank you Mario!
Ive been using al flex for all my termite needs, they are always on time and Nia calls 1 day before the tenting date. very pleased with their services & 1 year warranty.
Al-Flex is a great and reliable company to use for termite services or any other pest issue you might have. I highly recommend them. The office staff is attentive and friendly. I'm very pleased and satisfied with the services, I've received in the past.
These guys are the biggest and Best in the business. They have the equipment and crews to get your job done with expert results. All other companies want to be like Al-flex when they grow up.
Exceptional service. On time and with awesome results I'm very happy Miss Vanessa Perez' explained everything to me thoroughly and it was really appreciated... awesome job. Recommend!!!!!
Price quoted for treatment was very reasonable compared to prior quotes. Nia was professional over the phone and i got a call within 24 hours for a quote. The inspector was very thorough with the process of tenting of my house and i was back home in the morning on the third day.
I had the pleasure of working with Valerie R, she made sure I had a very positive experience from the moment that I spoke with her to schedule an inspection, and throughout my service. Valerie answered all my questions and kept me updated every step of the way. I would recommend Al Flex Exterminators!! Thank you all for everything.
I want to say thank you for the level of professionalism and hope your guys achieved. After purchasing these two homes that have been vacant for about 2-3 years I was truly unprepared for what I would walk into.
I would recommend Al-flex because they are are super fast I needed to tent my house last min before renting my property and they made it happened! Other companies said 3 weeks. Valerie R. gave me great service. Thank you.
This is a very serious, professional, informative company to trust for your home and/or business. Staff is very profesional and help you understand your need, especially the manager, Clara, she was very helpful. Clara will guide you.
I just bought my first new home and the pervious owners been customers of Al-Flex for years. So happy its transferable. Now that speaks value of a company!